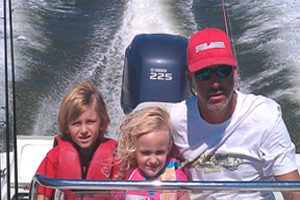 Hi, I'm captain Todd Gilbert. I've been fishing the gulf shore waters around Boca Grande for 25 years. I am a full time guide and compete in many local fishing tournaments. I love to chase down Snook, Redfish and Tarpon for a living. Most days I'm out on the water before sunrise throwing my cast net for live bait.
Book Your Charter early for the best times and days for tides during the upcoming months!

941-416-7905
Boca Grande Florida Fishing Charter Captain Reviews
Hi Todd,
Fred and I and our wives are back in Toronto and Windsor after the break we took in your area in February. I must say it was more than a break, it was a super fun time made possible by the fishing day Fred and I had with you.
Over the years Fred and I have been on many fishing outings and have booked charters in lots of locations. We have fished lots of different species and done so in many types of boats.
In all the times we have been out I have never found anyone that was the captain/host that you were. Your boat was stable with good storage to keep our things dry and protect our camera. Your fishing tackle was top notch. Your knowledge of your fishing areas and abilities to get us into the fishing was exceptional. Best of all, your conscientious approach to insuring we had fun while you worked very hard to make it happen only enhanced our experience. Heck, you even entertained us with your ability to catch the "bait" fish which you did with excellent results!
I know this may sound a little "over the top" but if anyone was to spend the day with you I believe they would say the same.
I truly wish you had a section on your web site where I could put my comments speaking to why someone should book with you. Our day with you was truly the best experience we have ever had. Others should know about your quality operation
I've included a few pictures here of the Tarpon we caught. Just a reminder. 128 Lbs.!
As a sport fisherman I'm into catch and release and you even took great care to revive the fish properly before releasing it. Hopefully it will give someone else the thrill it gave us.
If you ever do put up a "customer comments" section on your site please add my letter.
best regards,
Marc Whitham
Toronto